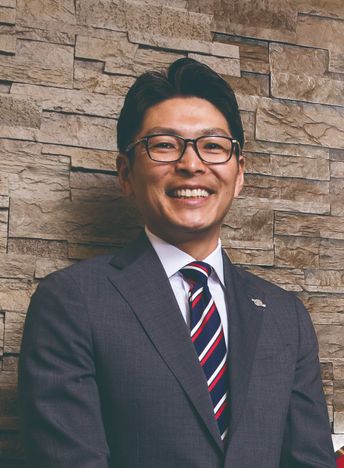 To our shareholders
We would like to express our sincere gratitude to our shareholders for their continued support.
The 18th fiscal year was a fiscal year when there was a big headwind of COVID-19.We would like to express our sincere gratitude to all of you for your warm support for making operating income profitable in this harsh environment.
Since our founding in 2002, we have cherished the desire to be a messenger to continue to provide thankfulness, sensation and deep emotion to all people, and have endeavored to sell used cars and provide safe, comfortable, and enjoyable car life.We not only sell cars, but also purchase carefully selected high-quality vehicles and provide after-sales support so that customers can ride with confidence even after purchase so that they can be satisfied with the customer first.
The used car sales industry is in a fierce battle, and it is expected that it will be consolidated into major dealers in the future, but if we continue to grow by taking advantage of our strengths, we believe that there is plenty of room to enter that market share.
We have set "the number one SUV sales in Japan" as our medium-term management goal, and are working to further expand the number of stores and expand services that can provide total support for our customers' car lives.
In the 18th term, we not only opened new stores and refurbished existing stores, but also actively expanded stores such as business transfer of rental cars and gas stations in Okinawa, and M & A of maintenance shops.We will continue to promote business activities to achieve our management goals.
We would like to ask our shareholders for their continued support and further guidance and encouragement.
December 2020
President and CEO